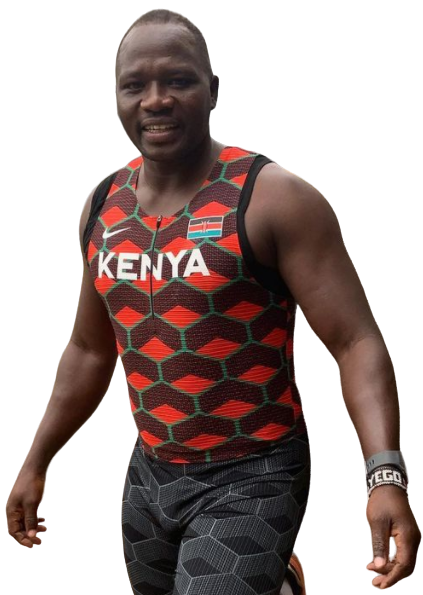 From YouTube Man to World Champion
POSTED ON:2023-03-03 06:57:00.
Julius Yego is a Kenyan javelin thrower who gained worldwide attention when he won the gold medal at the 2015 World Championships in Beijing, China. What makes his story unique is that he learned to throw the javelin primarily through watching YouTube videos and teaching himself.
Yego was born in rural Kenya in 1989, and was inspired to take up the sport of javelin throwing after watching a television broadcast of the 2004 Olympics. However, he had no access to proper coaching or training facilities, and he struggled to make progress on his own.
In 2008, Yego discovered YouTube and began watching videos of other javelin throwers, studying their techniques and trying to replicate them on his own. He experimented with different throwing styles and techniques, and he spent countless hours practicing and refining his skills.
Despite the lack of formal coaching or training, Yego's hard work and dedication paid off. He began competing in local and regional competitions, and he quickly rose through the ranks to become one of the top javelin throwers in Kenya.
In 2011, Yego set a new national record with a throw of 78.34 meters, and he went on to win the gold medal at the All-Africa Games later that year. However, he continued to rely primarily on self-teaching and YouTube videos, as he still had no access to proper coaching or training facilities.
Yego's breakthrough moment came in 2015, when he won the gold medal at the World Championships in Beijing with a throw of 92.72 meters, becoming the first Kenyan ever to win a field event at a global championship. This was a remarkable achievement for someone who had never received formal coaching, and who had learned to throw the javelin primarily through YouTube videos.
Yego's success story is a testament to the power of hard work, dedication, and self-motivation. Despite facing numerous obstacles and challenges, he was able to achieve his goals through sheer determination and a willingness to learn and innovate.
However, Yego's story also highlights the importance of access to coaching and training resources, particularly for athletes from underprivileged backgrounds. While Yego was able to succeed through self-teaching, it is likely that he would have achieved even greater success if he had access to proper coaching and training facilities earlier in his career.
In the years since his victory at the 2015 World Championships, Yego has become an inspiration to athletes around the world, and he has used his platform to advocate for greater access to coaching and training resources for athletes from